Welcome to the Middle East duo event world! Grab someone or plant solo and see how it goes. This is a smaller map than usual so expect many battles and very little peace.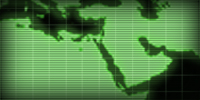 Tick will be similar to E4 by having 12 ticks per hour and only run for 2 hours a day.
2021-10-10T11:59:00Z → 2021-08-26T14:01:00Z
XPv2 will be enabled, mines are buffed and carry defences among other custom world settings to make the game more enjoyable on a small map. Please read them below.
Rewards: 5000 blues for 1st, 3000 2nd, 2000 3rd, 750 4th & 5th, 250 6th - 15th
Max ticks: 1500
| World Settings | Standard | Event |
| --- | --- | --- |
| Resource Outposts | Standard | 4x Standard (They are defended!) |
| Distance travelled per tick | 200 | 50 |
| Min Outpost/Colony placement radius | 120 | 100 |
| Relic speed | 75 | 18 |
| XPv2 settings | Event |
| --- | --- |
| Transfer Multiplier | 0.7 |
| Population per 1 base XP granted | 10 |
| Min Range to gain XP from | 2 |
| Minimum XP threshold | 10 |