Hi all,
I recently returned to the game and was enjoying it a lot, I've mostly been playing on G3 and been pretty successful (rank 15). However last night while I was on a night out/sleeping and when I checked today I saw my colony was conquered by a new player who'd appeared in our hive when we're sleeping, is in an alliance alone, had the exact chassis/weapon combo to best fare against mine and my partners (duos server) unit chassis. Clearly, they'd been given/bought reds to do this in such a short space of time too.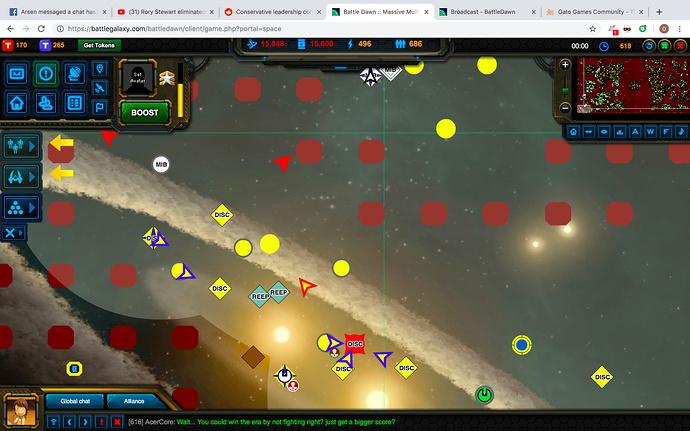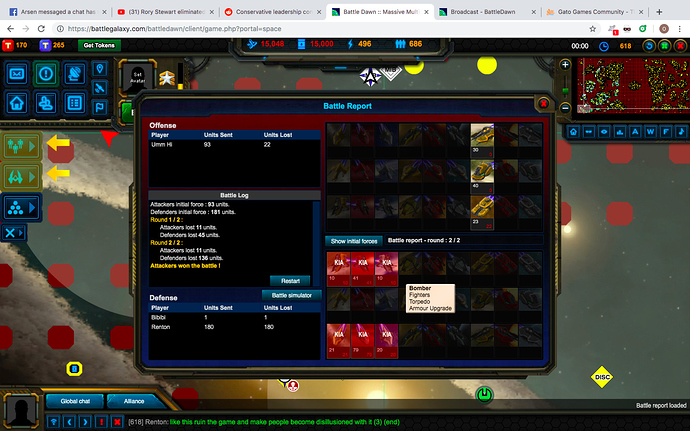 I don't want to throw accusations around but logic dictates in G3 there's three alliances with a shot of winning, GLF, T and FUN. We have an alliance with FUN and my partner knows them from another server. Clearly someone wanted to take us out the equation.
Honestly I've just come back to the game and I can't be arsed with it if all my efforts are destroyed by shitty tactics like this. I'm calm with being defeated through battle, with people making alliances, having subs but this is borderline cheating (is it legal or not please lmk). Makes me feel like quitting tbh, at the very least I'm going to be playing 1 tick in the future, it's less enjoyable bc it's less fast-paced but at least someone can't pull this shit on me if I want to go on a night out at the student union.
Anyway, for future reference how would I deal with something like this? Is it worth messaging the admin when it's clearly one of the top alliances behind this? I guess I should ally myself with Americans (I'm British myself) in the future so they can watch things while I sleep and vice versa.