Interesting little one this time around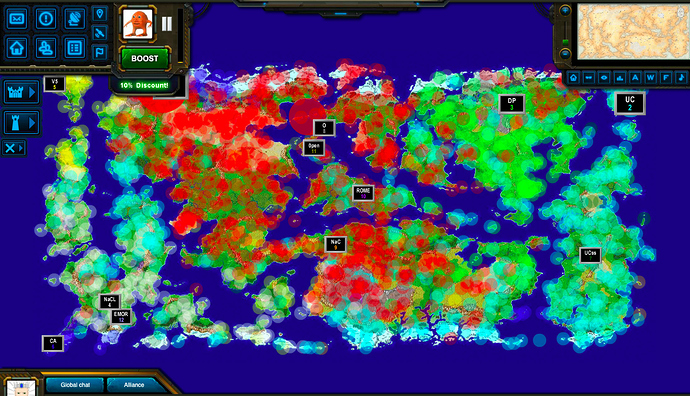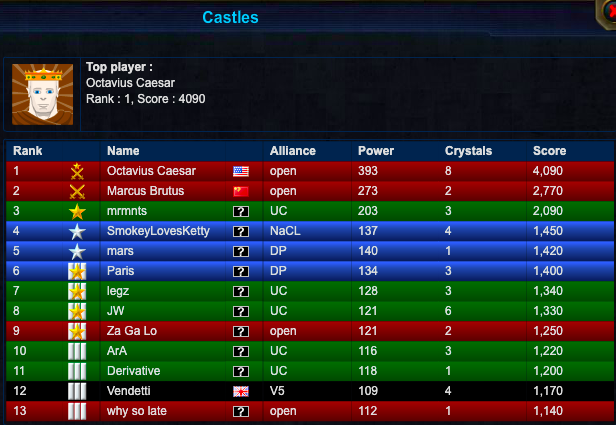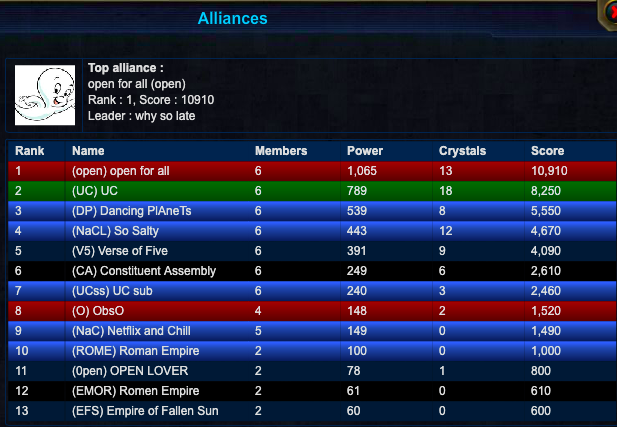 I wish I had some screenshots for the era start, alliance ROME led by Castrotopus JW was number 1 with double the score of number 2, looked like a sure win for them. Then, from either a plain stab or a massive argument/drama in the skype group, Octavius and Marcus Brutus stabbed, then joined OPEN. The remaining members of rome were killed.
Since then, open has been warring DP.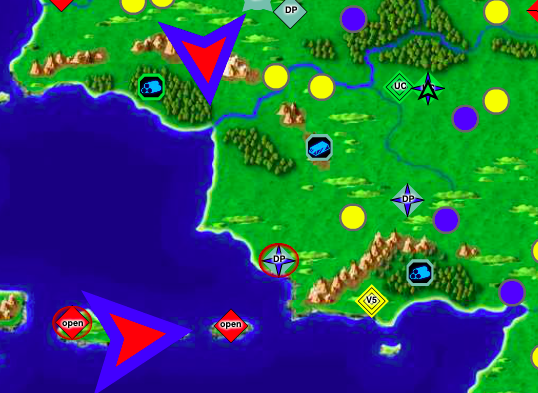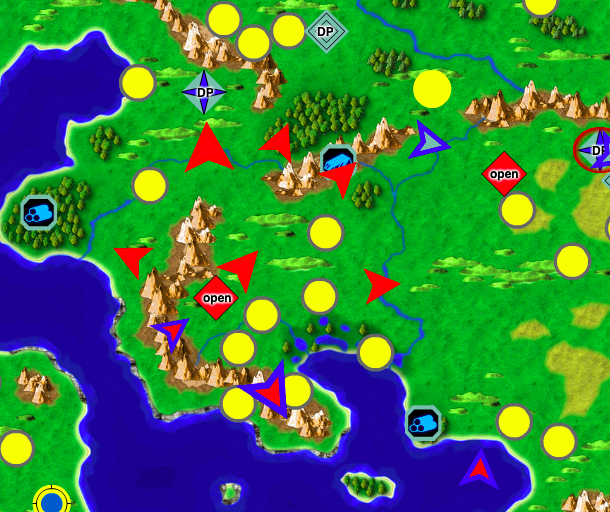 DP has proven themselves to be unprepared as they have lost their outer territory very quickly and are now confined within their hive island, which as shown by the screenies, is being invaded pretty quickly. I dont have any BR's, but I dont think there are many since it seems that DP has not had a chance to fight anything yet, they seem to be on the run permanently.
Ill update more later when something happens ig