After like a 12 man roast of neutron for an hr and me asking him to tell me where he gonna play next or him facing me on e5 he admitted it!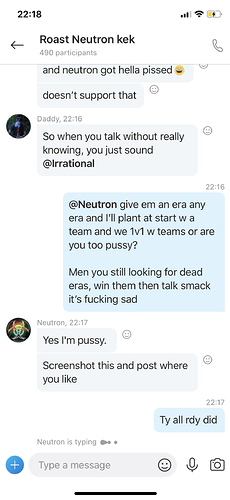 Now I don't know what too do, have my keyboard warrior skills finally reached the lvl of the gods, am I the next @Kaen ?
I mean I can't go back to flaming yingyang, becuase he still lacks the brain cells to understand it.
communety help me, who can I start beef with next?