Activity issues

join me crown

Sry I got recruited already

Tick 569: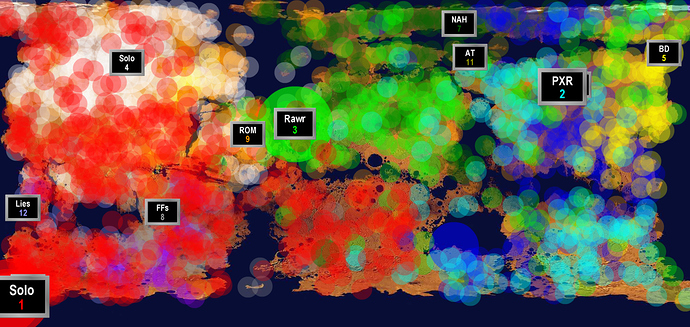 This shotshow seems to have gotten more interesting with previous top 1 BDL disbanding. Terrorist is already in a new alliance Rawr. Relics have also been dropped, with a nice 170 xtals each. Lets see what happens now.
Update: Crown joined Solo which was previously at war with Crown.
Looks like Crown will win this era and if anyone tries to change that SHALL Die.
Solo is no longer accepting me due to unreasonable demands from their allies.
BRUH is correct, anyone who gets in my way shall die.

Looks like a competitive/fun era
I believe:
SOLO(r1) is fighting TOF, FF, and F
SOLO(r4) is fighting TOF
TOF is fighting both SOLOs and PXR
I could be wrong however
Any insights on what happened and who betrayed who?
Lemme help you with that Jason. Tick 665: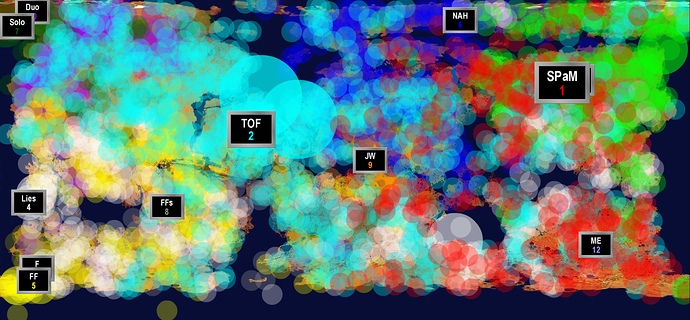 So Solo and Duo (previously both Solo) have fallen in rank, presumably throught the loss of relics and xtals. Im not sure if there have been any big army kills. TOF (BDL before all that shit happened) is back together and is rank 2 now. I belive they are still engaged in war with Solo, Duo, SPaM (PXR before). Lies might also be in the war, but im not sure.
Post BRs if you can please, at least those whose identities are already known.
@Kuzuma 6 ticks later map changes quite a bit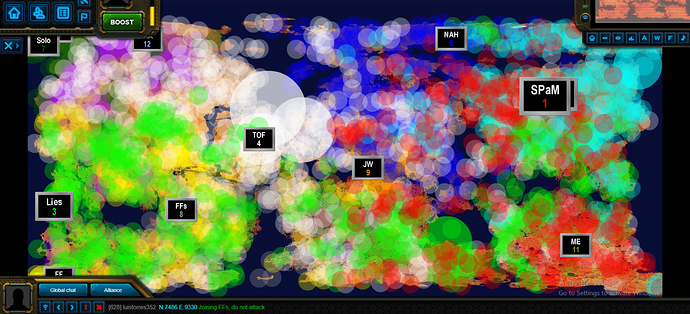 What happened?!?!?!?!?!!?
@Kuzuma 9 ticks after your ss… Tick 674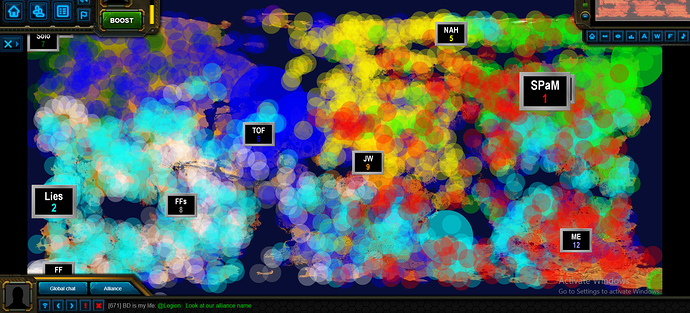 Edit: This was yesterday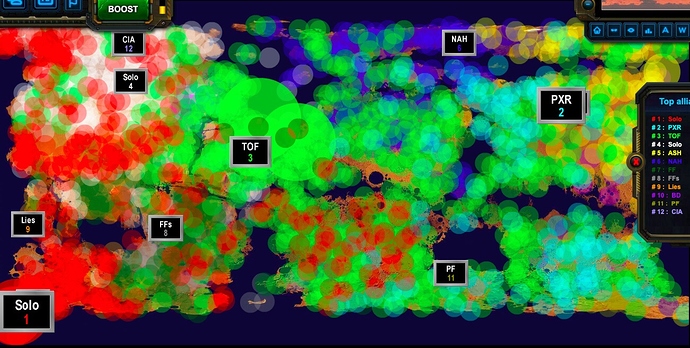 Tick 675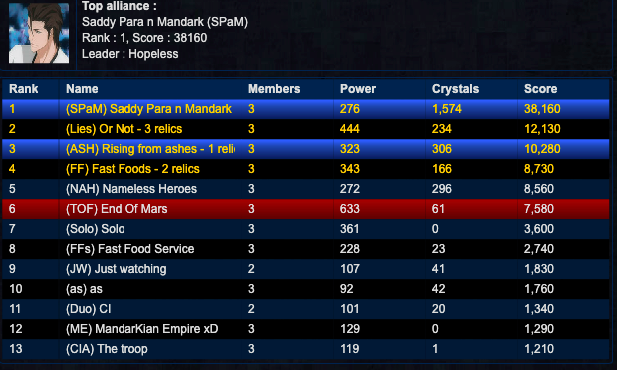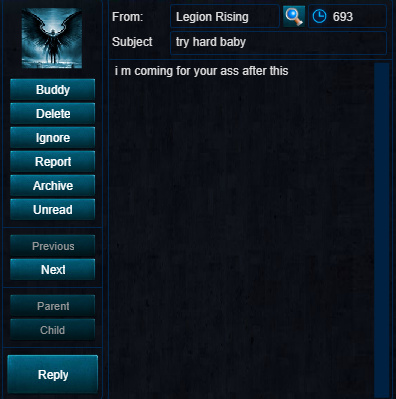 Please rebuild and fight me