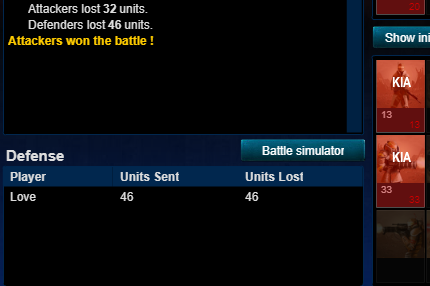 C disbanded 9 squads of infantry as well on an op they were LD'd and damaged

Has about 1/3 rd of the map. "Dominating" lmao
Keep it going boys you got it…
What's that Black panther is dominating again??
i am not playing ftw
i take break for my school !!
It's a 1 tick world. We'd to kill 3 alliances. It's time expand now , won't take much time.
you 3v1 each alliance you killed and everyone of them went inactive when they saw the gangbang coming lol.
Wasn't really a gangbang. It was 1v1.
When you bring 3 boosting alliance and they all attack 1 alliance its called a gangbang
When you bring 3 boosting alliances but only 1 of them atks 1 alliance , It's not called a gangbang.
and "dominate" an era, it doesn't mean shit too.
Post updates and jerk each other off here, but I don't think anyone else cares enough
So you admit you bring 3 boosting alliances every era ? I can see how you people "dominate"
"3 boosting alliances" Bruh It was just main and 1 sub, The sub didn't boost either (only 1 of the sub boosted at the start). The other alliance was just allied with us which backstabbed us now and we killed it.
Ehh ? only one of the sub ? So you know that means you agree there were more than one subs.
1 player of the sub* BRUH My bad.
i killed your 3member alone
you need to learn this game !!