Not sure if I'm allowed to do this but here's a discussion thread
Course you are! Post a territory map update and maybe even alliance rankings if you can
Nope, the police are on their way right now scumbag.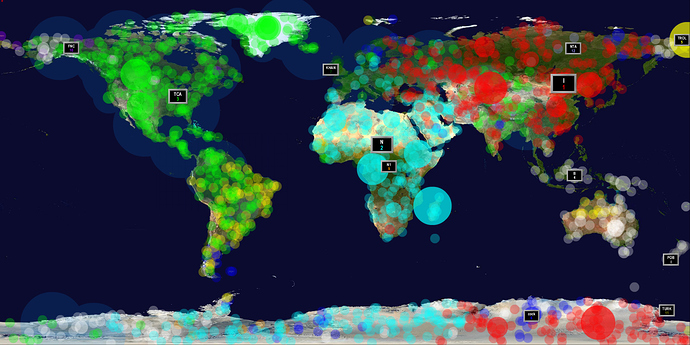 Tick 201:
TCA/TROL war is still raging on. No conclusive victories on each side with only around 40-50 casualties on both sides.
N is firmly in control of Africa and parts of Antarctica
KHAN owns most of Europe
I owns most of Asia
B controls Australia
TCA controls North and South America
to update the lads:
TCA is atom lads, you find players such as neutron there.
Troll is atom members that got kicked for telling me neutron playing.
N: is vinci n stuff so i guess you could say HTK
I was on the cusp of quitting BD, one last team will die before I do now…
See you later TCA
how come he have lost every time we played vs each others this year then?
prty sure our score is 4-0 to me

big battle between I and N

That's with N planting two players and rushing 300 armor inf to join them. they still lost the battle.
It's actually 10 - 0 in your favor and all the other imaginary numbers you think of. Try 99 - 0 next time?

You play on way too many worlds, imo.
How is 4-0 even a seemingly high number?
I'm kind of surprised it's not more, since MK obviously puts effort towards it.
I'm guessing they quit f2 because MK dumpster'd them. Moved here to try again, but alas MK is back again
I mean… have you beat him yet?
hard to find him, he kicked like half of ATOM from their fam chat so i lost my spies

i never remember neutron winning lul
that looks cool altho im color blind
killing the coward noob who left to join TCA?
doesn't matter.