So folks this e1 was an era full of actions and twists.
Our Poo alliance planted at 205th tick, AxF was rank1 alliance with 1400 power and RIG was at 800 power - the war was already going between AxF and RIG, with RIG losing big time.
As soon as we planted we got attacked by AxF, as we planted in their hive, they already had 30-40 squads each when we were just building structures, but though an underdog we managed to fight back even without being conquered a single time. We pulled some 8-9 members attacked together and gathered a force to fight back, while AxF was rushed 400 infs in a few hrs to counter us ( AxF claims to be non-booster LOL ).
Our fight with AxF progressed and we secured some nice kills, mainly through spies.
But as we started to dominate AxF even when they have so much power and resource advantage, RIG started to rethink, and made AxF allies and conspired to kill us with a backstab, It didn't go as planned as well. Sorry Jhon Morton
Even we were being attacked by the two most powerful alliances, another alliance of Mathias joined the fight. But it's Mathias -
After wiping them out our ravage for RIG ( now merged with AxF ) continued -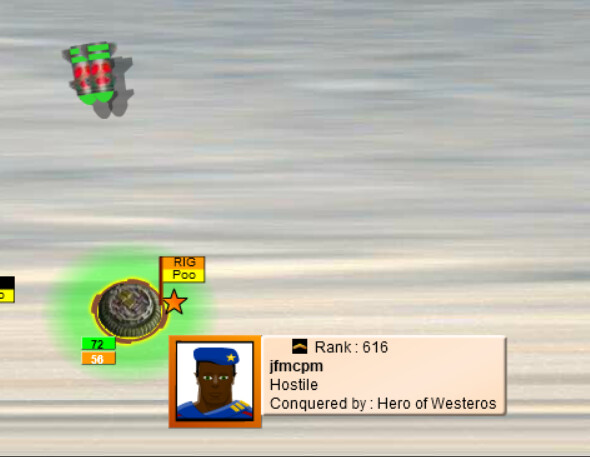 It's funny as RIG had my friends who called us for help in e1, but that same RIG conspired against us and when they lost they screamed backstab. I'm pasting a mass message from RIG, that Wardog did when we sensed the backstab and started taking their ops.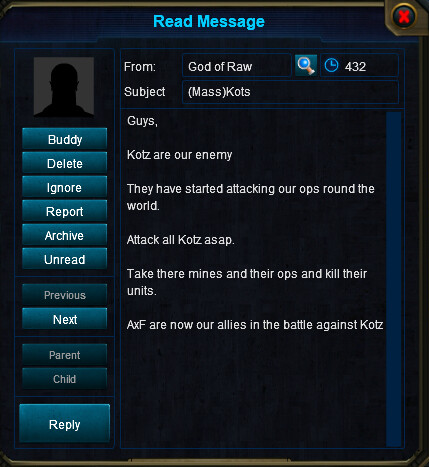 Sorry Wardog - hope you got the result of being cocky