Should be a fun event. I look forward to a hard fought era and some unexpected surprises.
post updated, still looking for motivated players
with Neutron as the latest addition, we still need a solid 7
Livestream the draft on twitch or youtube using OBS, pretty simple to set up and not that taxing on your computer. It also lets you record the video while you're streaming

rejection in real time

If someone is having Pinksoda as Skype contact can someone pl care to inform pink too? His Skype name goes by pangan Michael.
Am I the only one excited to watch this today?
Draft stream is now live with a countdown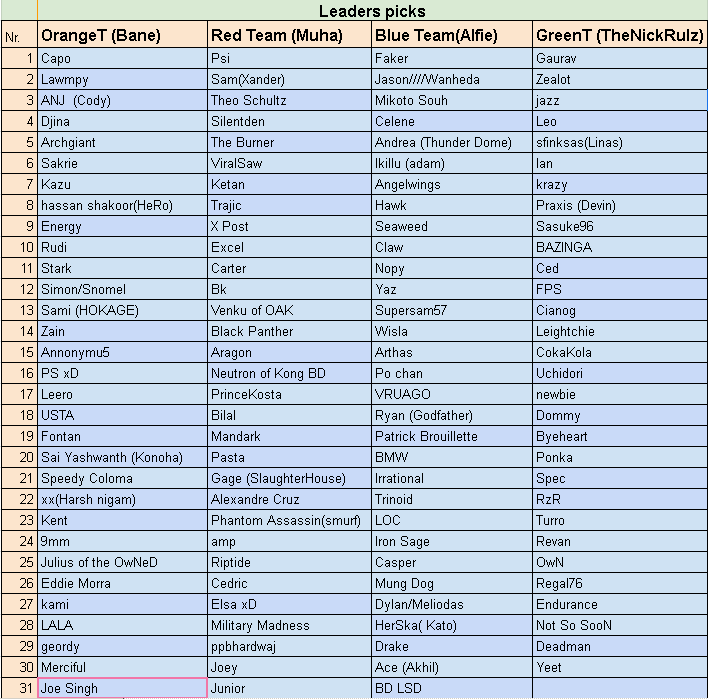 Full draft list

My OBS crashed during it so I might have lost the recording but I'll see if I can get a video of the event
There were 93 viewers at one point. Thanks Carter for streaming this
I missed it by 2 days!! Fml
Plis upload the recording, would love to watch it <3
Stream went down at one point and im fairly sure carter lost the recording
is there still time to be put on reserves? I missed the regular rectuitment

Yes, Larry just signup using the signup form.
How come I'm not on the reserve list when I signed up
The reserve team players weren't given priority when selecting replacements, so doesn't matter.