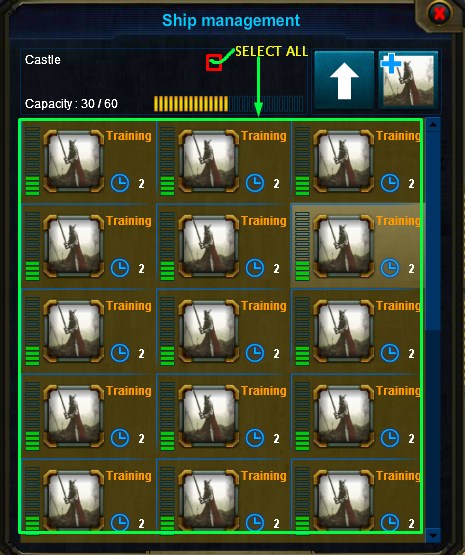 It's tedious to click every single unit while hurrying them up or adding same kind of units like 30 Infantaries in 1 squad. Whereas, it can be done by 1 click with "Select all" checkbox in the top right corner.
Advantages
This option will "Select all" units and you can choose to hurry or transfer them into single Squad. And. it's time-saving. as you don't have to click all units 1 at a time.
Better for fast ticker ERA;s like E4 ( 12 tick per hour)
It will be easy on Android or other platforms too.
Won't hurt fingers, No need of holding shift/ctrl + click (each unit)
Only 1 disadvantage: That, it might not work for the different units(like 5 inf 1 tank 5 vecs) in 1 squad.
Scenario: I have to recruit 6squads of infantries although I got enough time but I logged in the last 5min and result in I only able to create not that amount. Also, I have to attack too. So I missed the tick and the result lost my recruited units too.