@Alexander should make this guy the admin

No, that noob doesn't have one of every unit
Waste of IP

@Alexander u should have added XP to those units also.
Love the relic names


Also, I thought relics were immovable?
They are , It has the move option , but it will take infinite ticks to move…
You can name a relic what the hell???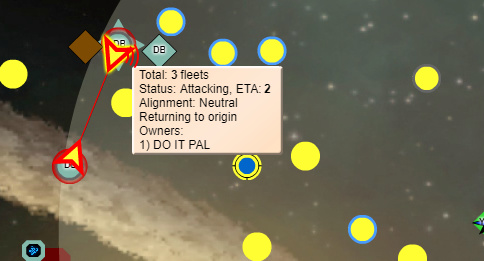 This guy left and kill each others. lol

Funny story on that. Apparently that guy is literally a kid and his dad took away his phone and laptop 2 days ago for buying tokens for the game. Dude threw a hissy fit then that we voted him out as leader because he was (1) inactive (2) an idiot.
He then got mad at me for explaining to him why we thought he was a noob. Apparently, he thought you needed 300 soldiers in an attack for exp; not 300 soldier deaths.
But hey, it's BattleGalaxy after all

You can win by literally sitting there and doing nothing sometimes.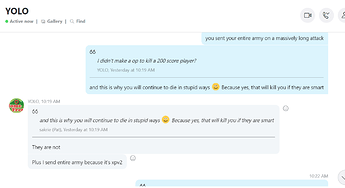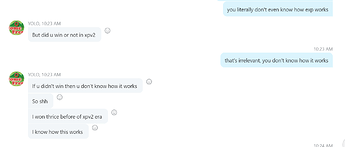 I was gone all weekend helping a pregnant relative remodel a room for a nursery so literally was just sitting on an OP for 300 ticks.
I am thoroughly entertained at my time in BattleGalaxy so far xD
His name is JW, a well known stabber in BD too.
You are abusing with those noobs

Didn't actually get exp for that 0-loss kill sadly. ExpV2 is a fickle mistress
Did get some for this guy trying to suicide into me in my sleep though.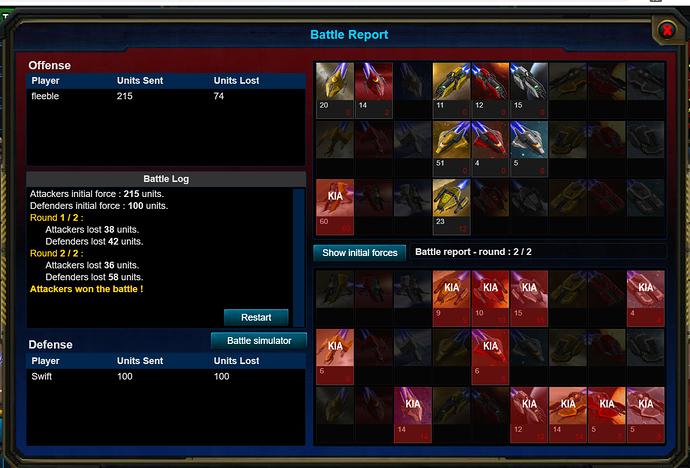 Someone is going to get spanked by my leveled damages eventually. ExpV2 is fun to build tanky with when you can easily wipe people.
And in other news I got called a multi


Another kill from my team on NOVA. Well, that's NOVA dealt with basically, R missed their chance to capitalize on a double-front war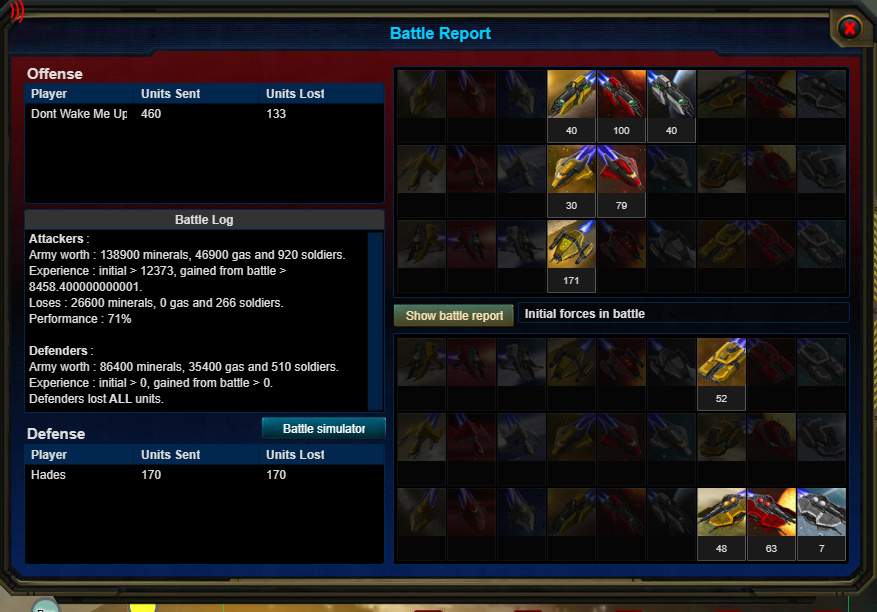 Daily "Sakrie is amazing and a giga-brain" post. Saved our asses from a damage because my spidey-senses were tingling.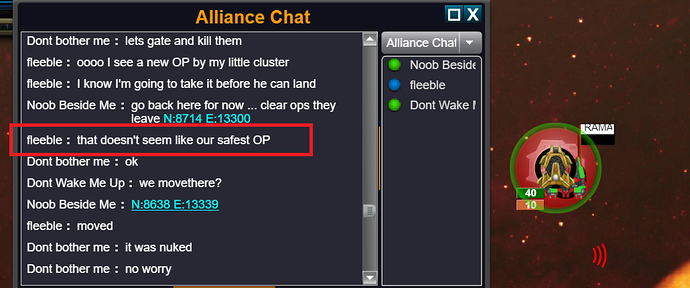 I was gone all day for some scheduled appointments and couldn't be on. Came back to this BR. It appears we got suicided into again

I gotta say, it's been a while since a kamikaze team has been the reason for an era going South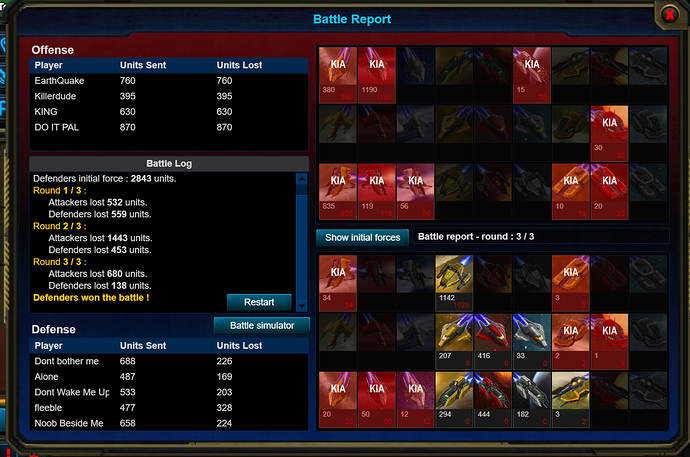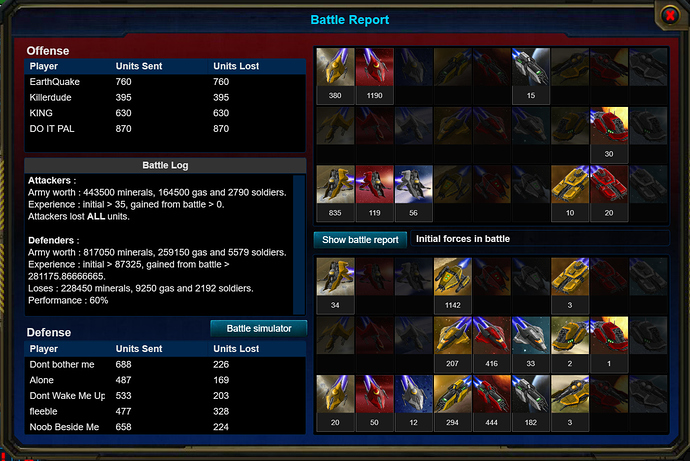 Yes, those damages are extremely fucking nasty now on the ExpV2 scale.