Casper reading this like



Bad day for ATOM. Get it together folks
it's a bad day for whoever gets to face the power of pirates
First day on the front, I get an unexpected emergency, had no time for anything. Well done catching me at the worst time, but it won't happen again I can tell you for sure

I feel you man hahaha stuff happens, weve all been there. Looking forward to the fight

If only we could hit pause on BD like we can on Netflix. Lol
Don't worry, that's not all I have for you guys

Trust me i've tried more than once, then I realize it :')
I will hold the entire BD community accountable if Moe does not get a trophy.
on top of that, i will call everyone on skype a dog, every day, for the rest of your bd careers
oink oink's are not for my boy Snake.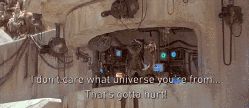 Now that's a loss FLYD can't come back from quickly. Big oof
Gaurav maybe you can fill up for him, did NA hire you to be their spokesperson?